About
The Medicine Shoppe® Pharmacy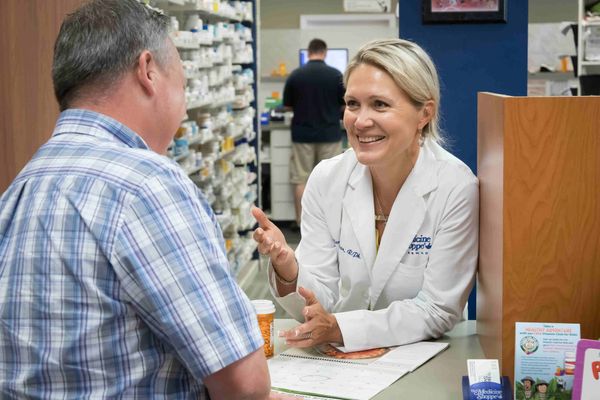 At The Medicine Shoppe® Pharmacy, we're committed to the idea that quality pharmacy care means more than just prompt prescriptions. To us, quality care means that you get the prescriptions and medications you need, along with the care and attention you deserve.
Our pharmacy is dedicated to the wellbeing of your family and the wellbeing of the community. That's why we offer services such as immunizations, medication therapy management, multi-dose packaging, medication synchronization, important health screenings, and expert care*. We strive to make it convenient for you and the people you care about to live a healthy life. Think of us as your community healthcare destination.
*At participating Medicine Shoppe® Pharmacy locations
Your Friendly Hometown Pharmacy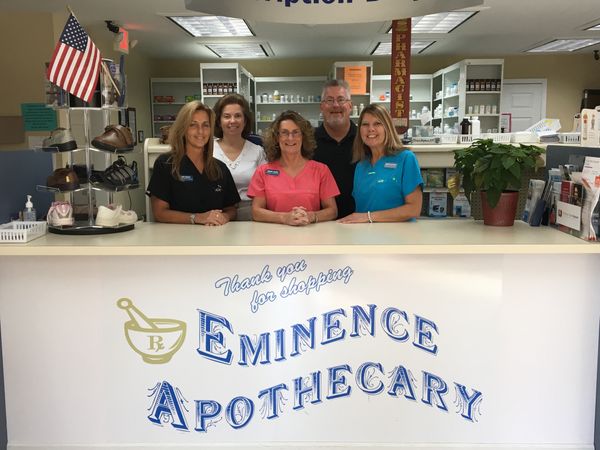 Our Success Story
I have been practicing pharmacy for over 30 years, most of which has been right here in Eminence. I always wanted to open my own pharmacy and opened Med Save - Eminence 4.5 years ago. I have lived here 25 years so it was a natural fit. I made Eminence my home after growing up in Mt Sterling, KY.
I love the community and love to help and serve. That's why I opened my own pharmacy here as well as am Mayor of the city. I have a daughter and a son that still live here and now a beautiful granddaughter that lives here as well. Eminence is my home. I will retire and remain here.